Achieve offers press varnish services that give a gloss or matte finish. This is the preferred choice for companies looking for a least expensive option.
Personalize your prints with a versatile choice of designs both functional and attractive at Achieve, your preferred printing solutions provider.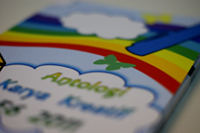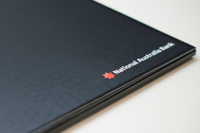 Spot UV is a high gloss UV varnish applied to a selected area of a printed image. It serves to accentuate a brand logo, or any other design the
significant expression of which needs to be achieved.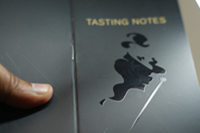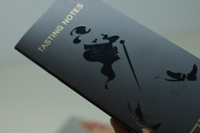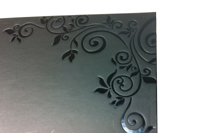 Hot stamping is a dry printing method in which a heated die and foil are used to apply graphics to a surface.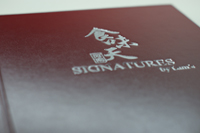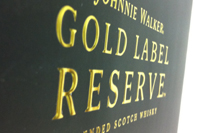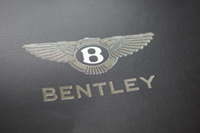 Embossing is the process of creating a three-dimensional image or design in paper and other materials. Embossing can be used for company logos or accents surrounding logos, elegant accents for distinctive symbols, and borders surrounding textual information. Embossing is a craft where experience is absolutely crucial to success. At Achieve, our experienced stampers ensure only the best quality finished product.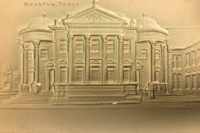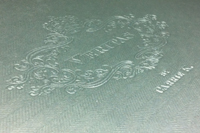 Debossing refers to the indenting of a design or figure into a surface, such as usually seen on a book surface. Embossing creates a raised impression while debossing creates an indented impression. Achieve combines print expertise and design to produce quality deboss finished products.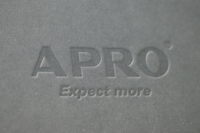 .