A hard cover is indispensable when it comes to presentation, durability, and design. Achieve ensures the best quality hard cover book reaches
the hands of the end-consumer.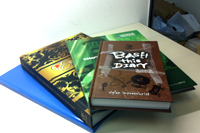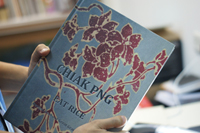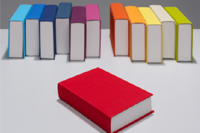 Print projects with soft cover requirements are usually those that are made to be handled with ease, and comes with special die-cut designs
so as to create an impactful impression. Achieve prides itself as a one-stop soft cover print specialist with full capabilities in customized design
and print requirements.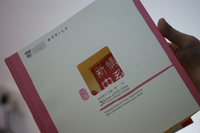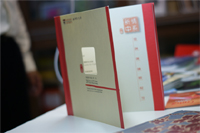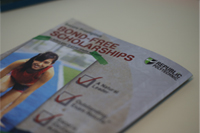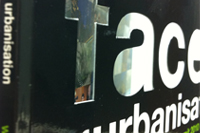 The process of stapling along the spine of multiple sheets of paper that has been folded in half is known as saddle stiching. This is the common type of finishing for documents beyond a single folded sheet and is seen on most booklets, pamphlets, and reports. As a general rule of thumb, this technique is unsuitable for documents comprising more than 76 pages of 80gsm stock.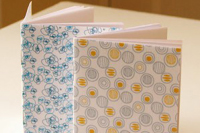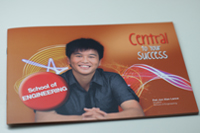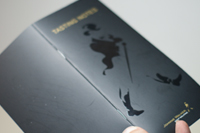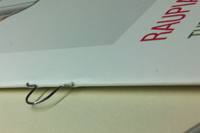 Wire binding is one of the most popular commercial book-binding methods. Documents bounded with wire binding opens completely flat on the desk and allows for 360 degrees rotation of each individual page. Double loop wire binding is achieved with our heavy duty modular interchangeable die punch along with an electric wire closing machine. Consult our print specialist today for more information on wire binding and your custom requirements.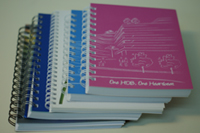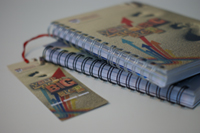 Achieve produces top quality restaurant menus for the F n B industry. Our high resolution color prints and quality paper are sure to impress diners.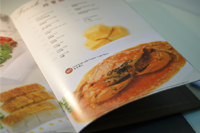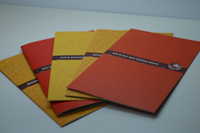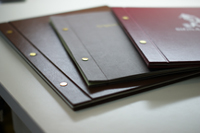 A calendar makes a choice corporate gift. At Achieve, we possess the ability to produce high quality calendars attuned to your company's brand and message.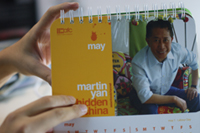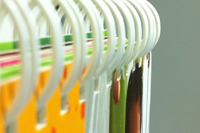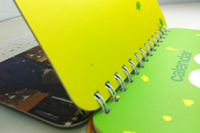 A notebook serves the writing needs of the general population while promoting a company's image at the same time. Where quality is concerned, nothing is compromised. Our notebooks come in a variety of customized concepts, from color choice to design to finish, and is guaranteed to leave an impression on the end-user.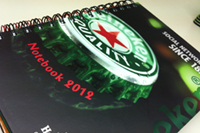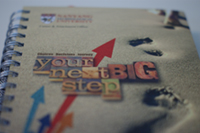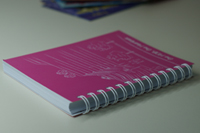 We at Achieve understand the importance of an organizer. Whether it is to keep track of the week's schedule, or as a carry-about accessory, quality is of the finished product is quintessential making our custom made organisers a popular choice to meet the marketing objectives of companies in both the private and public sector.